Welcome back to girlsoutwest! We've been thinking about you and we have for you today this blonde slut puss-fucking with her purple dildo in her back-yard! She's out on the bath and what do you think she likes doing? Well this crazy blonde chick enjoys sunbathing while she shoves her favorite toy into her tight little puss, a purple new dildo that hits directly her G-spot! She says she does not need man to please her as she can do it herself! Check out this public solo scene with dildo-fucking!
This blondie went out as she got up to see how the weather is today. The sun was on the sky, she was horny and her new purple dildo was on the bench waiting for her! As she was thinking about sunbathing a little and later to shove something in her muffin', this chick realized she can do these two things in the same time and also save some time! How about seeing this hot babe taking her pussy to a new ride ? Wanna see this chick climaxing all over the place? In this case do not miss this update and if you're interested in seeing more from where this came from we're waiting for you to join our community!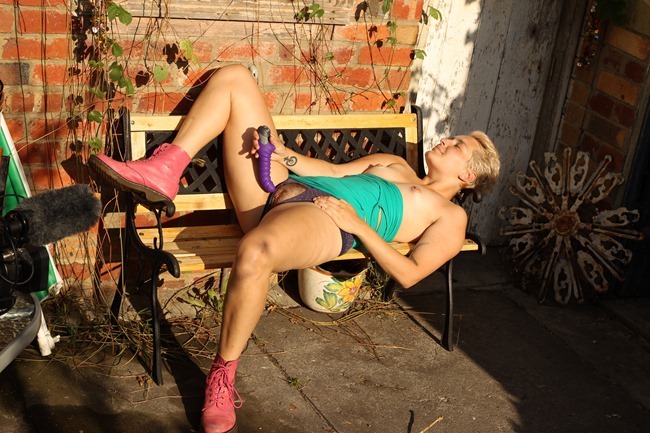 Take a look at this slutty amateur dildo-fucking in public!