It's been a while since you've been visiting us guys! In this today's update we have Kara and Zasha and they like to enjoy themselved! These two chicks have been good friends for a while, until they realized that they are attracted to each other and then they become lovers! Now all they wanna do is to lick each other all day long! Do you wanna see them while they climax in the very same time? Check out these two crazy girls out west having fun while pleasing each other in this sexy 69 position!
Kara was waiting for Zasha at her place and they were going to see a movie at the cinema as the blonde sexy chick won the tickets at a radio contest. They didn't realize as time past by as they were already naked and started to stuff sex toys into their eager pussies while they were rubbing each other's clit! They have one favorite sex toy, a double ended back fat dildo that they like to shove in their holes and move their asses! Are you interested in seeing more? Enjoy this naughty lesbian scene, too!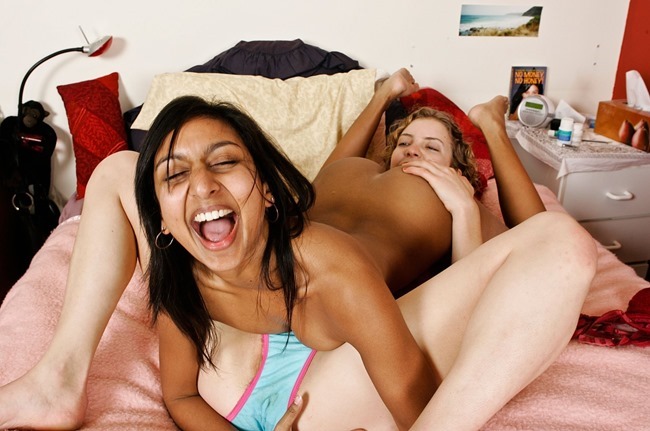 See these naughty amateurs eating each other out!